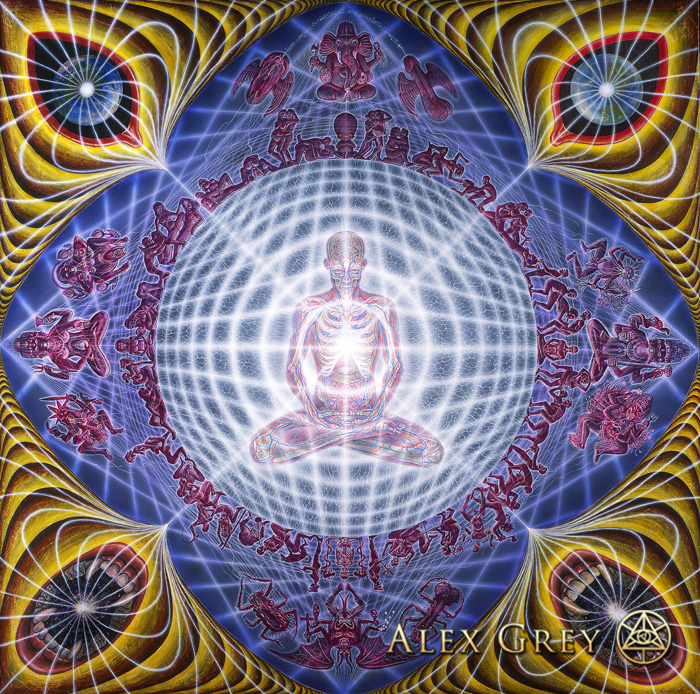 Deities and Demons Drinking from the Milky Pool
1987, 60 x 60 in. acrylic on linen.
I had a vision of the group soul of humanity as a perfectly circular pool of intense living light. All around the rim of the milky pool were a complex variety of sexual rites, a metaphor for all social interaction. Translucent Hindu deities swooped over the group taking the excessive energy of the shimmering pool and passing through the group as ecstasy and pain. I saw that the reason we were all brought together was to provide a psychic energy feast for the Gods and Goddesses. I saw my heart as the axis of karmic, earthly, and universal energies, transected by and uniting the polarities of male/female, birth/death, good/evil, and love/hate. To maintain a balance of forces we all fed both Deities and Demons.