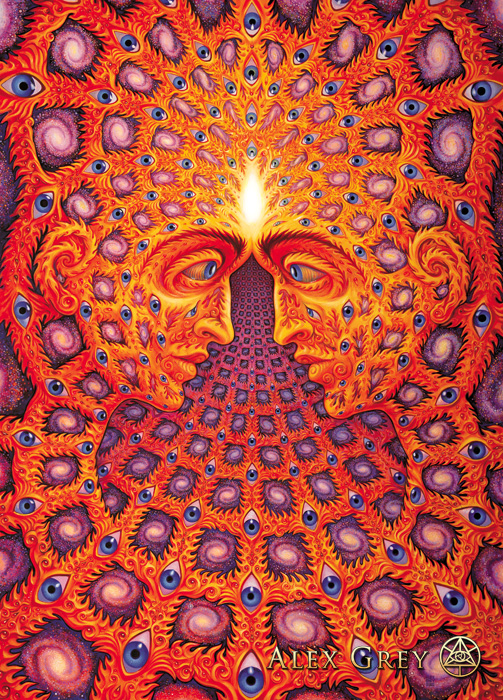 One
2000, 66 x 44 in. oil on linen.
We live in succession, in division, in parts, in particles. Meantime within us is the soul of the whole; the wise silence; the universal beauty; to which every part and particle is equally related; the eternal ONE. And this deep power in which we exist and whose beatitude is all accessible to us, is not only self-sufficing and perfect in every hour, but the act of seeing and the thing seen, the seer and the spectacle, the subject and the object, are one.

– RALPH WALDO EMERSON
THE OVER-SOUL

In the Bright Mirror eyes of the Beloved whose flaming filigree skin is a tapestry of spinning galaxies, we melt and know the ONE is all there is, ever has been and ever will be.