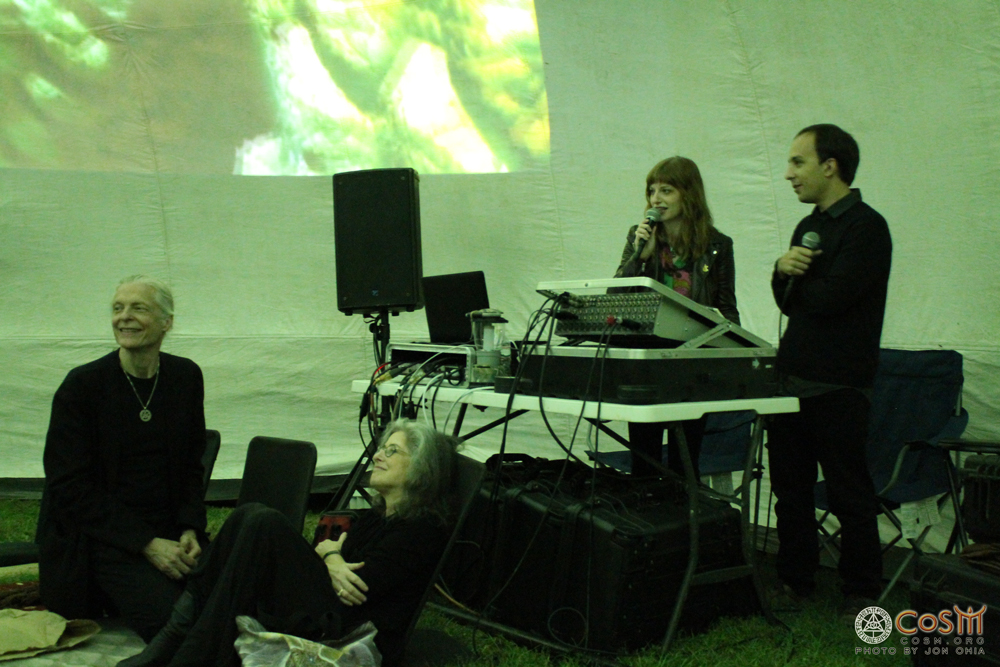 Zena Grey and Brendt Rioux introducing Synesthesia!
Actress, Zena Grey, and her partner, Brendt Rioux, the hosts and founder's of  Cinefamily's Lost and Found Film Club, treated CoSM to a Puffer Dome screening of "Synesthesia"; their unique collection of rare psychedelic short films from the '60's and 70's. The technicolor journeys portrayed by animation, claymation, and film, were sound tracked by groovy experimental music, and showcased themes of life and death, human nature, the infinite nature of reality, and beyond. Follow
Lost and Found Film Club
online  for upcoming events and to see trailers made from their one of a kind collection of forgotten films.

Check out a sample of Synethsesia in this trailer!
Synethstetic view from outside the Puffer Dome.